The NHL trade deadline past this past Monday (2/27). This year was surprisingly quiet in terms of blockbuster trades. Columbus Bluejackets Captain Rick Nash, who is reportedly unhappy with how the organization is being run, requested a trade, but it never went through. Most insiders feel that the price for Nash, a franchise player, was simply too high. There were plenty of rumors between Nash and the Flyers, but luckily nothing happened. If the Flyers were to trade for Rick Nash, we would get a highly skilled player, but he would cost the team part of its future and it would give the team even less financial flexibility then before.
While the Flyers didn't make any moves the day of the deadline, the team made two trades in the past two weeks for a couple of big defenseman.
Nicklas Grossman was aquired from the Dallas Stars in exchange for a second round pick. Grossman is a big, stay at home defenseman who should help stabilize the opposing offense as he can help clear the puck and keep it out of the crease. His skill set, while not nearly as impressive, is comperable to that of Chris Pronger, the teams captain and heart and soul, who has only played 13 games this year due to severe post concussion syndrome. Grossman is only 27 years old and if resigned could help the blueline for a long time.
The Flyers sent a second and fifth round pick, along with low level prospect, Jon Kalinski to Tampa Bay for defenseman Pavel Kubina. Kubina, 35, has Stanley Cup experience who has the rare combination of size, defensive ability and he can move the puck. The fact that he is a right-handed shot, something the Flyers have not had in a defenseman in a long time, can really help out on the powerplay. His experience in quarterbacking the pp can also take some of the burden off of Kimmo Timonen, who has been fantastic this whole year, but needs a break.
Paul Holmgren, the general manager of the Flyers was able to add two quality and experienced defensemen this year while not moving any players from the main roster. These were two low-risk, high reward moves that will definitely help the team, hopefully en route to a Stanley Cup victory.
Until next time,
Steve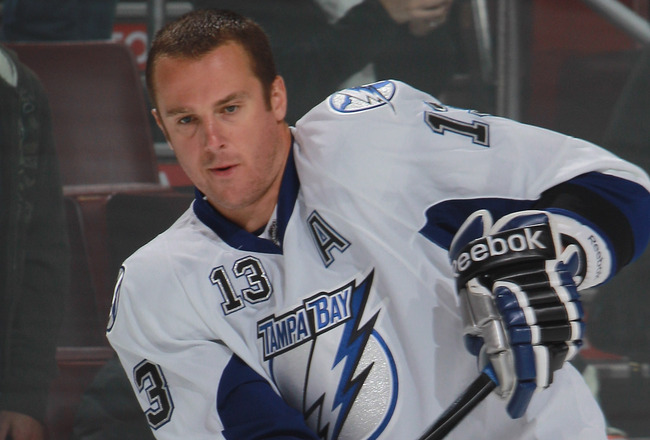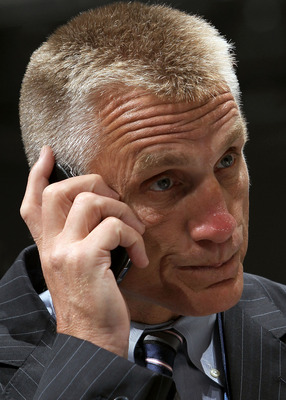 Follow the Flyers on twitter @NHLFlyers